Old Town Candy & Toys literally has dancing customers and will delight your taste buds with over 144 baskets and bins of delectable mix and match candy. From Abba Zabba to ZOTZ, a smorgasbord of sweets and a tasty assortment of Jelly Belly products await your arrival.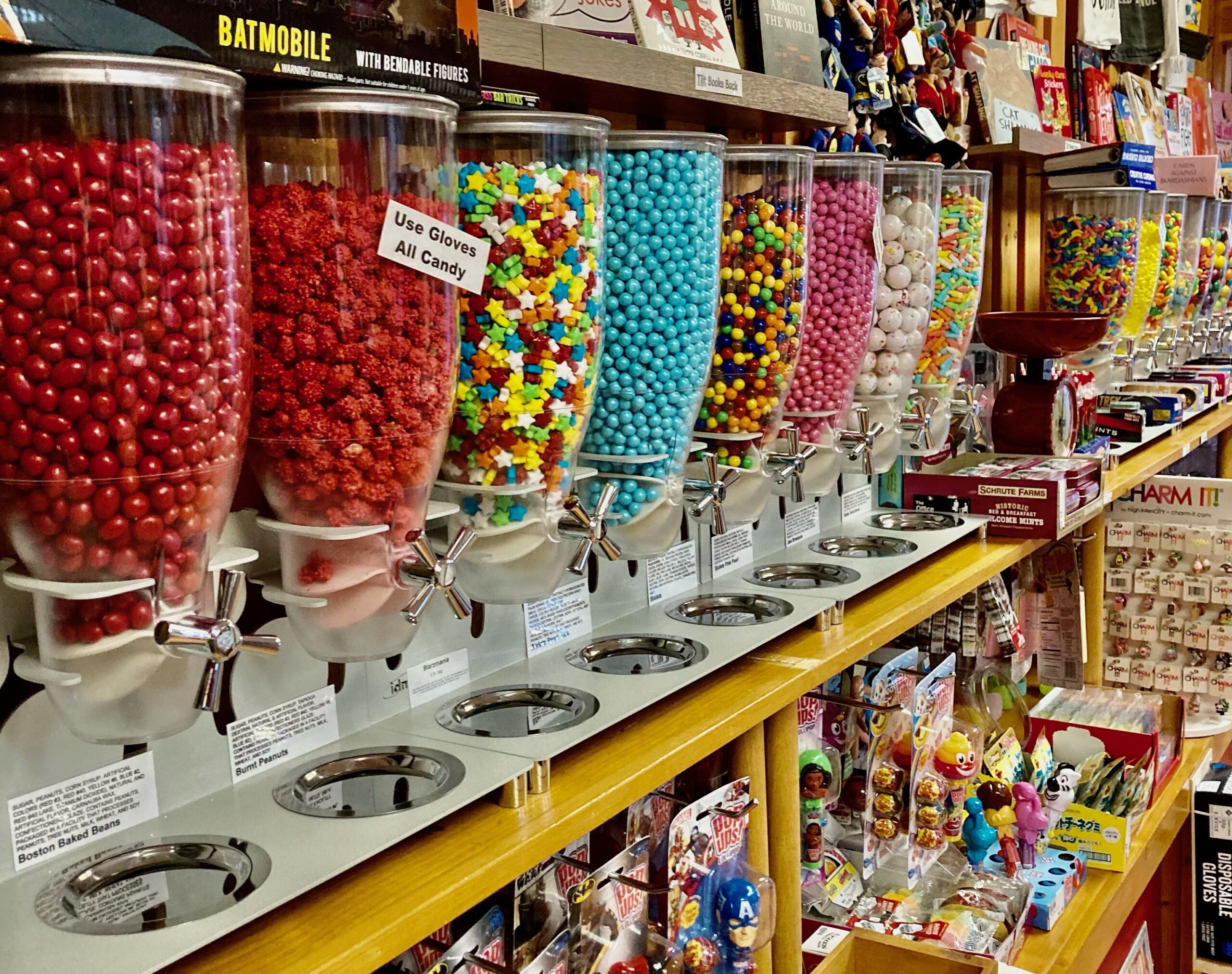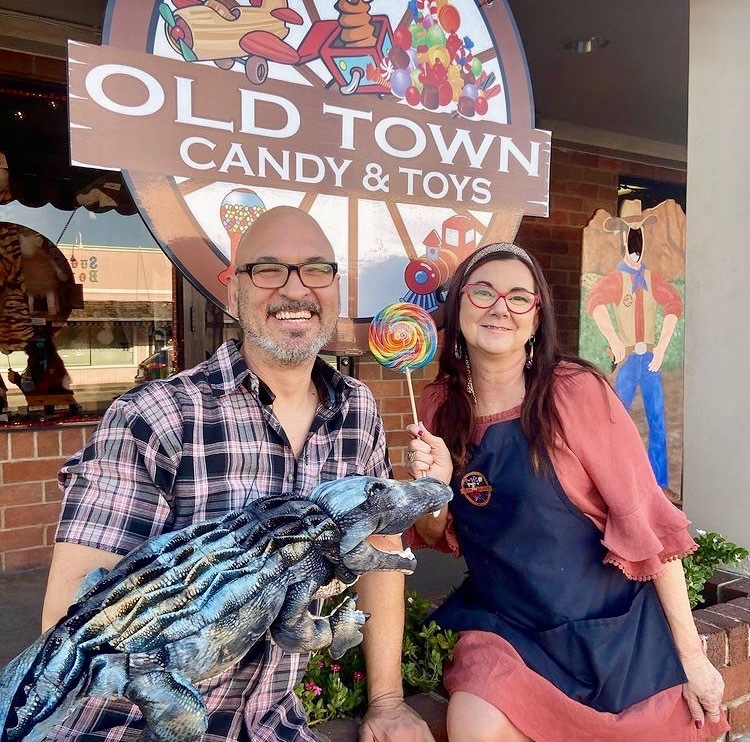 This charming sweet shop, located in Old Town Scottsdale, is sure to put a smile on even the sourest of Grinch faces.
Featuring retro candy and toys, the store offers unique items and gifts in an entertaining, nostalgic atmosphere. Grandmas, Grandpas, Moms and Dads will find fantastic kids' toys; including many classic books, science kits, ty's Beanie Boos, a line of Melissa and Doug, and Arizona related items.
"If there's ever been a time that I've felt like I just stepped into a faiytale, it was the night I discovered Old Town Candy & Toys....This little candy shop is adorable and locally owned by a married couple with the dream of bringing a candy shop to the street of Old Town. Well they have and let my sweet tooth be the first to welcome them to the neighborhood!"
"What a neat store. Candy I remember as a kid, really neat stuffed animals, lots of toys, and lots of crazy socks. Thank you!"
"Want to feel like a kid again? Go here! Great selection of your favorite candies. Great old toys that you remember fondly, cool stuff for your house. The staff is nice too. I could have spent an afternoon there looking through everything. Can't wait to come back!"
"Oh my….we spent an hour and a half in Old Town Candy & Toys. I love this independent toy store and I couldn't be happier to support them. They have a wide array of toys for kids and adults. Unique gifts - stuff you can't just find at the big box store. We walked outta there with so many toys for future birthday parties, coffee table books, one of a kind kid books, these giant popits and so much more!"
"Great little candy and toy shop! So many novelty items and things that bring me back to being a kid again. I have as much fun as my kids when we go here. The owner is such a friendly, kind woman. If you are in old town Scottsdale, a stop here is a must!"
"Very cute store! We've been to old Town a million time but this was our first visit to this store. Bought some some and candy for our kids and they loved looking around."
"Great selection and variety of price ranges. Staff was friendly and helpful. Fun place to shop for candy and unique gifts."